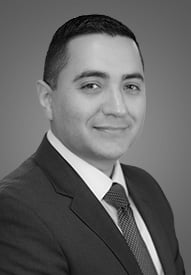 Gustavo Herrera
VP of Mortgage Lending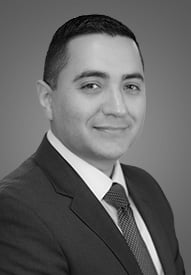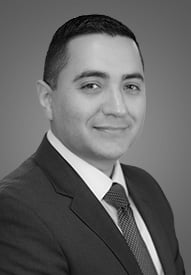 Gustavo Herrera
Gustavo Herrera has been a part of the mortgage industry since 2002 and hasn't looked back since. Gustavo went to the University of Illinois in Champaign-Urbana, and graduated in 2001 with two majors, Business Communications and Spanish. He was brought into the mortgage industry about a year after graduating from college. He had two uncles that were both loan officers at the time and he saw how well they were doing, so one day he inquired and now fast forward years later and he has been a loan officer ever since. Although his uncles are no longer in the industry, Gustavo continues to strive because he has a strong work ethic and truly enjoys helping people achieve the American dream of home ownership. He prides himself in thoroughly explaining every aspect of the lending process to ensure his clients are well prepared and have all of the tools they need to feel 100% comfortable and confident with their loan, whether it's the first time or the last time they are buying or refinancing. Gustavo is a proud father of two amazing children, a 1-year old boy and a 6-year old girl, and a loving husband to his wife, whom he married in 2010. His #1 hobby, besides spending time with his family, is playing basketball, he plays in various Men's leagues across the city. A little fun fact about Gustavo, he is the first generation born here in the U.S. with two brothers. Both of his parents were born and raised in Mexico, he's very fortunate to have them as parents and says he is indebted to them for life! Reach out to Gustavo today and let him create a personal home loan strategy for you!
See how easy my Digital Mortgage works
What people are saying
"I was extremely satisfied with the service I received working with Gus Herrera and Proper Rate. The process was overall very smooth and Gus was highly accessible to answer questions. Gus demonstrated excellent customer service skills and had a wealth of transactional knowledge he brought to bear on my behalf."
Dylan P. - Chicago IL | Dec 2021
"It was very easy process that made great use of technology."
Michael B. - Chicago IL | Nov 2021
"Gustavo Herrera is excellent to work with. He's responsive, willing to go the extra mile, and creative in how he solves problems."
John G. - Chicago IL | Nov 2021
"Outstanding service"
Kristin E. - Evanston IL | Sep 2021
"Because they were very clear and responsive. They provided me with all the information I needed."
Melissa L. - Chicago IL | Jul 2021
Monthly mortgage calculator